Provenance Research on Chinese Paintings in American Collections of the 1950s: Sherman E. Lee, Walter Hochstadter, and the Cleveland Museum of Art
Abstract
This essay provides a window into the circulation of Chinese paintings during the tumultuous political and economic environment of the 1940s and 1950s by examining Sherman E. Lee's acquisitions of paintings from Walter Hochstadter during Lee's early years as curator of Asian art at the Cleveland Museum of Art from 1952-1958. This essay demonstrates that the surge in collecting Chinese paintings in postwar America and efforts to examine the major figures and historical circumstances behind this phenomenon are crucial to expanding our understanding of the history of collecting Chinese art beyond its country of origin. Lee's acquisitions of paintings from Hochstadter in the 1950s was also facilitated by competing curators' inability to make purchases, for example German Sinologist and art historian Ernst Aschwin Prinz zur Lippe-Biesterfeld, commonly known as Aschwin Lippe, who became a senior research fellow at the Metropolitan in 1949. Provenance research in this field crucially relies on archival research. The Freer|Sackler Galleries at the Smithsonian Institution in Washington, D.C., regularly grant researchers access to its many collections of personal papers of important curators such as Aschwin Lippe, James Cahill (1926-2014), and John Alexander Pope (1906-1902). The author consulted Hochstadter's papers at the Center for Jewish History and the Frank Caro Archive at the Institute of Fine Arts in New York. The author also consulted Sherman Lee's personal papers preserved by his family.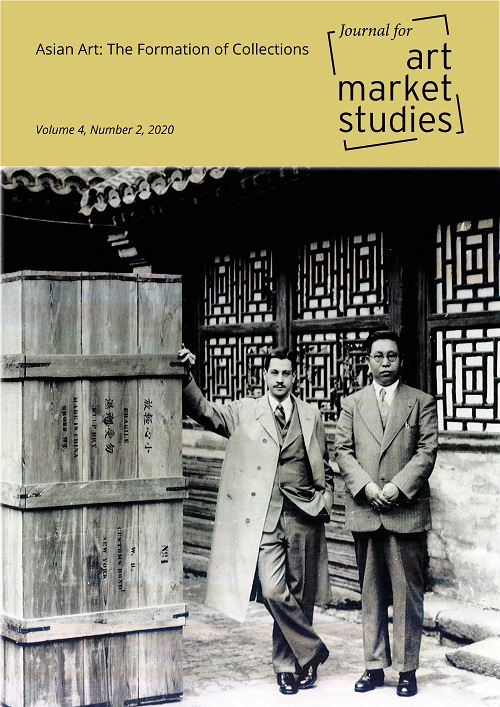 How to Cite
Giuffrida, N. (2020). Provenance Research on Chinese Paintings in American Collections of the 1950s: Sherman E. Lee, Walter Hochstadter, and the Cleveland Museum of Art. Journal for Art Market Studies, 4(2). https://doi.org/10.23690/jams.v4i2.117
License
Copyright (c) 2020 Noelle Giuffrida
This work is licensed under a Creative Commons Attribution-NonCommercial 4.0 International License.
Except where otherwise noted, the Journal for Art Market Studies is licensed under the Creative Commons Attribution-Non-commercial 4.0 International license (https://creativecommons.org/licenses/by-nc/4.0/). Articles can be read and shared if attribution is given to the original source (BY) and the use is not for commercial purposes (NC).