Modern Art Galleries in Paris and Berlin c.1890-1933: types, policies and modes of display
Abstract
This article discusses the character of commercial galleries engaged in the promotion of contemporary art in Paris and Berlin during a crucial period, which began with the consolidation of exhibition networks diffusing 'independent' art' at the end of the nineteenth century, and ended with the economic crisis of the 1930s and the Nazi takeover of power in Germany. It examines the types of spaces occupied by these galleries, and their location; the modes of presentation adopted for different types of work, both in terms of hanging and framing and exhibition organisation; and the relation between these matters and the commercial position and practices of the dealers involved. It discusses the evolution of these over the period, and differences and similarities between the situation in the two centres. It concludes with an assessment of the general balance that modern art dealers sustained – with varying degrees of emphasis – between well-established strategies for valorising their products, and newer ones  influenced by contemporary design.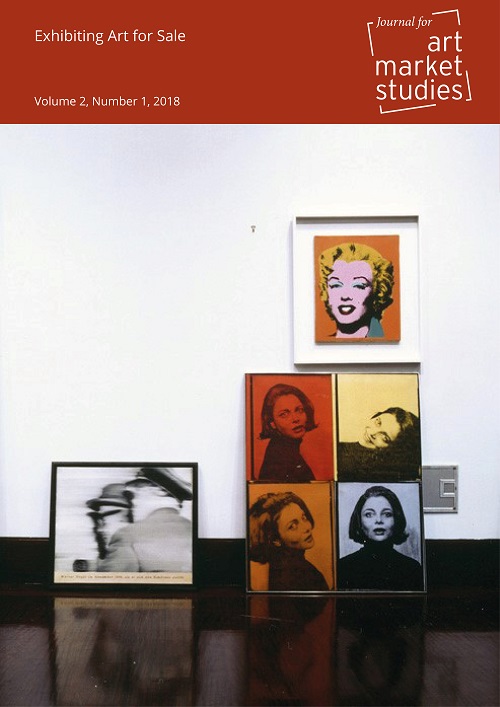 How to Cite
Gee, M. (2018). Modern Art Galleries in Paris and Berlin c.1890-1933: types, policies and modes of display. Journal for Art Market Studies, 2(1). https://doi.org/10.23690/jams.v2i1.18
License
Copyright (c) 2018 Malcolm Gee
This work is licensed under a Creative Commons Attribution-NonCommercial 4.0 International License.
Except where otherwise noted, the Journal for Art Market Studies is licensed under the Creative Commons Attribution-Non-commercial 4.0 International license (https://creativecommons.org/licenses/by-nc/4.0/). Articles can be read and shared if attribution is given to the original source (BY) and the use is not for commercial purposes (NC).