"Wonderful Revelations": Scottish Art at the Venice Biennale and the Strategies of Innovation and Reputation, 1897-1899
Marie Tavinor

Christie's Education, London
Keywords:
Art Market, Venice Biennale, Glasgow School, Glasgow Style
Abstract
This article examines the introduction of two waves of Scottish artists at the newly-founded Venice Biennale in 1897 and 1899 and considers how the Venetian venture negotiated the need to innovate with the imperative to build up its own reputation. Using hitherto unpublished archival material, it touches upon a number of issues regarding marketing practices, art market flows and the consumption of art at the international level.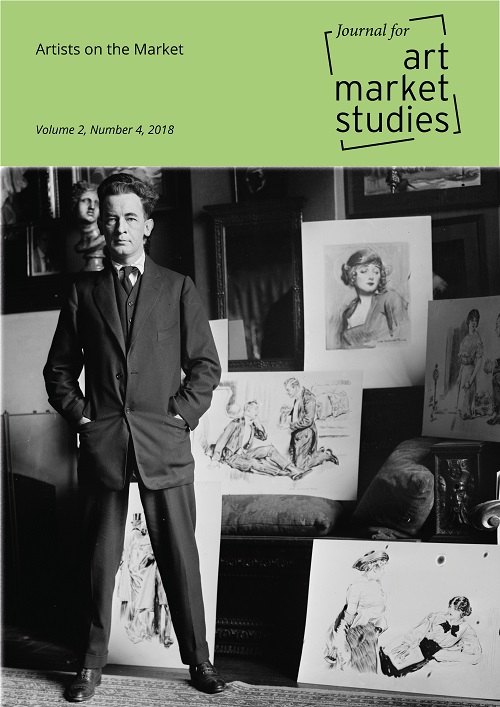 How to Cite
Tavinor, M. (2018). "Wonderful Revelations": Scottish Art at the Venice Biennale and the Strategies of Innovation and Reputation, 1897-1899. Journal for Art Market Studies, 2(4). https://doi.org/10.23690/jams.v2i4.50
Copyright (c) 2018 Marie Tavinor
This work is licensed under a Creative Commons Attribution-NonCommercial 4.0 International License.
Except where otherwise noted, the Journal for Art Market Studies is licensed under the Creative Commons Attribution-Non-commercial 4.0 International license (https://creativecommons.org/licenses/by-nc/4.0/). Articles can be read and shared if attribution is given to the original source (BY) and the use is not for commercial purposes (NC).