A Reflection: Translocations and Changes in Perspective
Keywords:
Ethiopia, Magdala, Looted Art
Abstract
"The Story of an Ethiopian Icon" is the subtitle of an article on an article published on a website promoting the return of objects taken from Maqdala in today's Ethiopia. Under the heading "The Treasure" it gives a summary of the history of a specific painting which is indeed fascinating. This article will follow the different stages in the reception and interpretation of this object, and explore the genealogy of the story, its sources, their dependability and the varying historiographical approaches.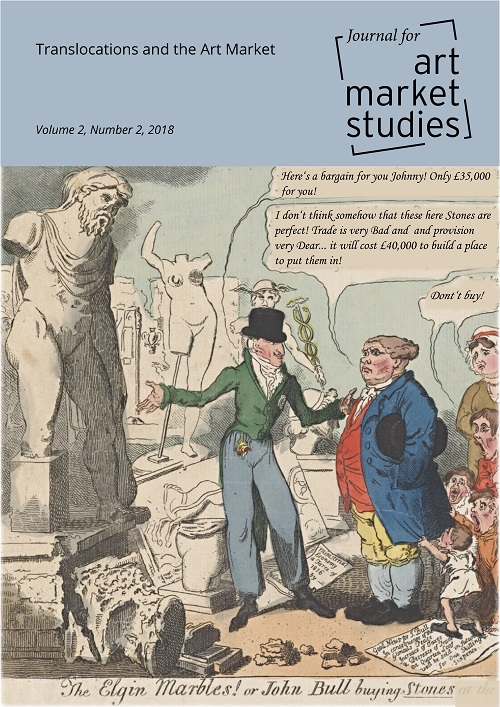 How to Cite
Kebede, G. M., & Meyer-Abich, S. (2018). A Reflection: Translocations and Changes in Perspective. Journal for Art Market Studies, 2(2). https://doi.org/10.23690/jams.v2i2.55
License
Copyright (c) 2018 Gidena Mesfin Kebede
This work is licensed under a Creative Commons Attribution-NonCommercial 4.0 International License.
Except where otherwise noted, the Journal for Art Market Studies is licensed under the Creative Commons Attribution-Non-commercial 4.0 International license (https://creativecommons.org/licenses/by-nc/4.0/). Articles can be read and shared if attribution is given to the original source (BY) and the use is not for commercial purposes (NC).