A Review: Stories of wheels within wheels - looted art at documenta 14
Eleonora Vratskidou

Technische Universität Berlin
Keywords:
documenta, looted art, colonial history
Abstract
The recent documenta 14 (2017) addressed the question of art theft and war spoliations, taking as its point of departure the case of Cornelius Gurlitt (1932-2014). One can fully embrace the curatorial engagement in revising exclusive Western canons of art history. However, this revision  was accomplished by means of objects of colonial appropriation. In such instances, the critical reflexive turn of Western art his­tory upon its canonical self stumbles against the violence of looting and dispos­session often inflicted in the name of scientific ideals and accumulation of knowledge, leading to yet another "story of wheels within wheels".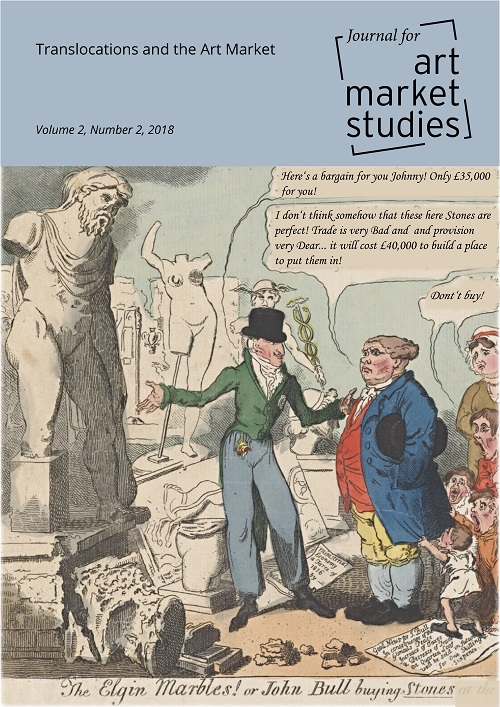 How to Cite
Vratskidou, E. (2018). A Review: Stories of wheels within wheels - looted art at documenta 14. Journal for Art Market Studies, 2(2). https://doi.org/10.23690/jams.v2i2.70
Copyright (c) 2018 Eleonora Vratskidou
This work is licensed under a Creative Commons Attribution-NonCommercial 4.0 International License.
Except where otherwise noted, the Journal for Art Market Studies is licensed under the Creative Commons Attribution-Non-commercial 4.0 International license (https://creativecommons.org/licenses/by-nc/4.0/). Articles can be read and shared if attribution is given to the original source (BY) and the use is not for commercial purposes (NC).