From museum objects to trading goods: the ethnographic doublet
Abstract
Between 1873 and 1973 the Museum für Völkerkunde Berlin deaccessioned about 30,000 objects from its collections. Almost all of the items had been removed as so-called doublets.
In relation to the unique character of ethnographic objects this raises questions about a doublet's meaning and the background of this part of museum history. This paper explains how the term 'doublet' was used and why this resulted in a severe loss of unique ethnographic objects.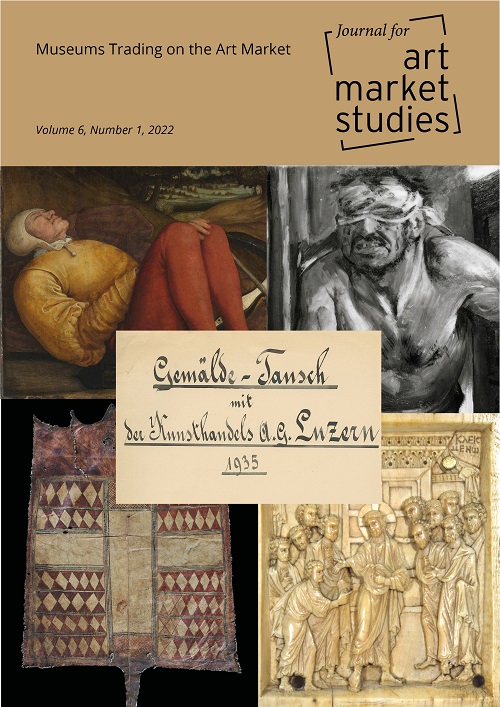 How to Cite
Hoffmann-Ihde, B. (2022). From museum objects to trading goods: the ethnographic doublet. Journal for Art Market Studies, 6(1). https://doi.org/10.23690/jams.v6i1.140
License
Copyright (c) 2022 Beatrix Hoffmann-Ihde
This work is licensed under a Creative Commons Attribution-NonCommercial 4.0 International License.
Except where otherwise noted, the Journal for Art Market Studies is licensed under the Creative Commons Attribution-Non-commercial 4.0 International license (https://creativecommons.org/licenses/by-nc/4.0/). Articles can be read and shared if attribution is given to the original source (BY) and the use is not for commercial purposes (NC).