The artistic relations between Flanders and Spain in the 16th Century: an approach to the Flemish painting trade
Keywords:
Flemish Painting, Spain, 16th century, artistic trade, art dealers, agents, open markets, painting workshops, Iconoclasm revolt
Abstract
This paper discusses different ways of trading between Flanders and Spain in relation to paintings in the sixteenth century. The importance of local fairs as markets providing luxury objects is well known both in Flanders and in the Spanish territories. Perhaps less well known is the role of Flemish artists workshops in transmitting new models and compositions, and why these remained in use for longer than others. The article gives examples of strong networks among painters and merchants throughout the century. These agents could also be artists, or Spanish merchants with ties in Flanders. The artists become dealers; they would typically sell works by their business partners not only on the art markets but also in their own workshops. They worked in the local trade, and specifically sought to acquire Flemish paintings, while becoming specialists in those products.
At the same time, high quality Flemish paintings arrived in Spain through commissions. This form of import was more targeted than fairs and merchants and was promoted directly to the painters. Wealthy patrons looked for intermediaries to deliver specific requirements. Such commissions were received by important workshops and masters with a higher grade of quality. As the agent, the intermediary had to take care of the commission from the outset to the arrival of the painting in Spain. Such duties included the provision of detailed instructions and arrangement of shipping to a final destination.
These agents used to be Spanish natives long settled in Flanders, who were fluent in the language and knew the local trade. Unfortunately, very little correspondence about the commissions has been preserved, and it is only the Flemish paintings and altarpieces preserved in Spanish chapels and churches which provide information about their workshop or patron.
Last, not least it is necessary to mention the Iconoclasm revolt as a reason why many high quality paintings arrived in Spain at the end of the century and the beginning of the following.
The Flemish and Spanish artistic trade in the 16th century is a complex subject, and it is necessary to understand the networks to realize why there are more paintings from some workshops and schools than others in different Spanish territories.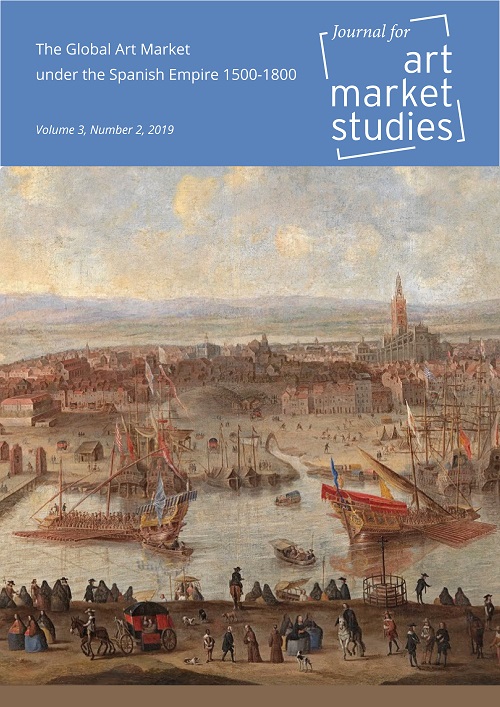 How to Cite
Diéguez-Rodríguez, A. (2019). The artistic relations between Flanders and Spain in the 16th Century: an approach to the Flemish painting trade. Journal for Art Market Studies, 3(2). https://doi.org/10.23690/jams.v3i2.90
License
Except where otherwise noted, the Journal for Art Market Studies is licensed under the Creative Commons Attribution-Non-commercial 4.0 International license (https://creativecommons.org/licenses/by-nc/4.0/). Articles can be read and shared if attribution is given to the original source (BY) and the use is not for commercial purposes (NC).